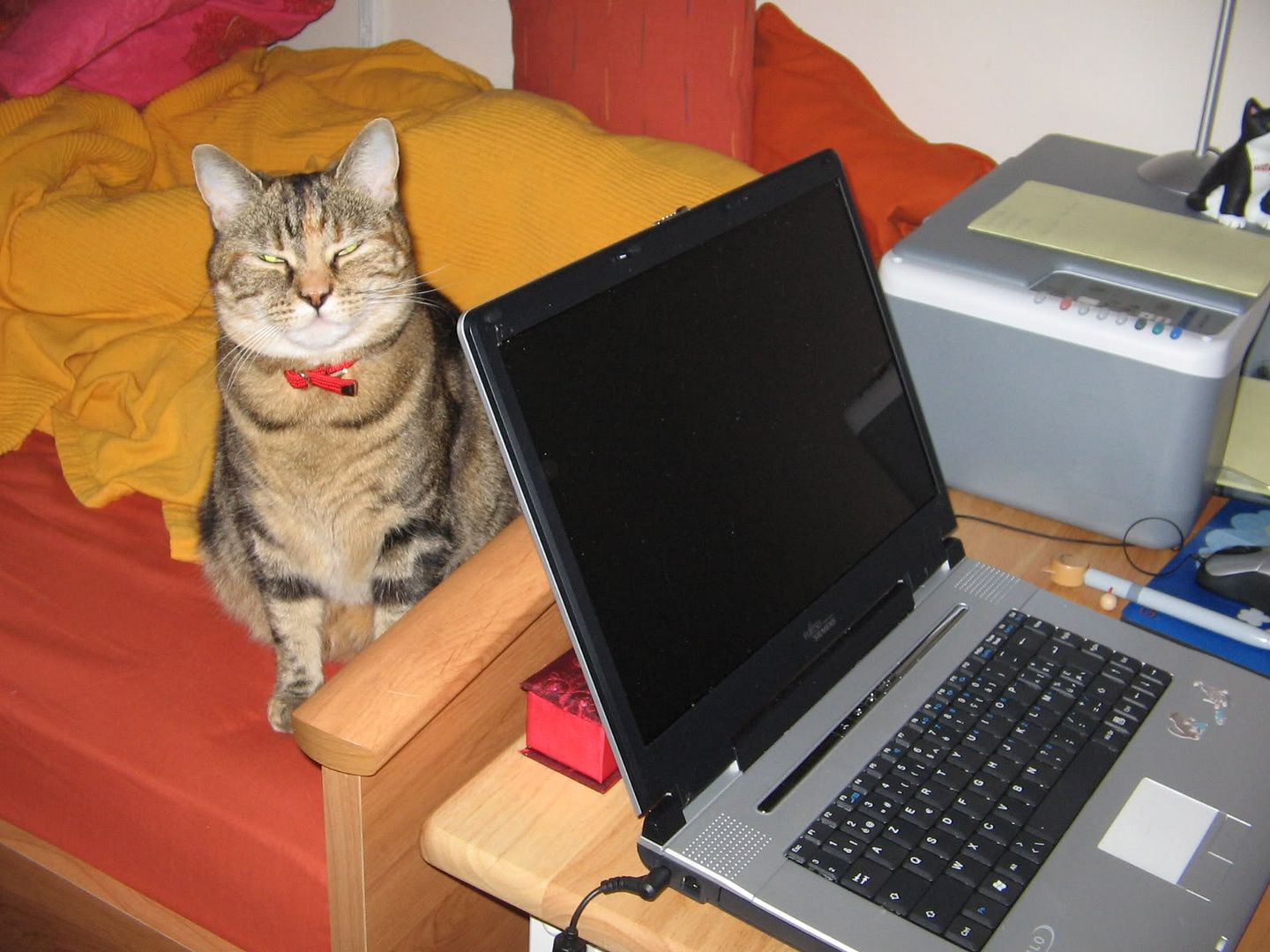 Pookie pitties me with her whole cat heart !
This time I am more than wordless ! I would rather cry. My dear cat Lisa had put my laptop completely out of work in short .... it's dead. Why, I will write in Cats & funny stories, otherwise it would take too long. Therefore I have to write all this on Mr. Gattino's computer and I can tell you it's not easy with a keyboard you are not used to and a big mouse (his hands are bigger) so that I have got the impression to move a mug around.
=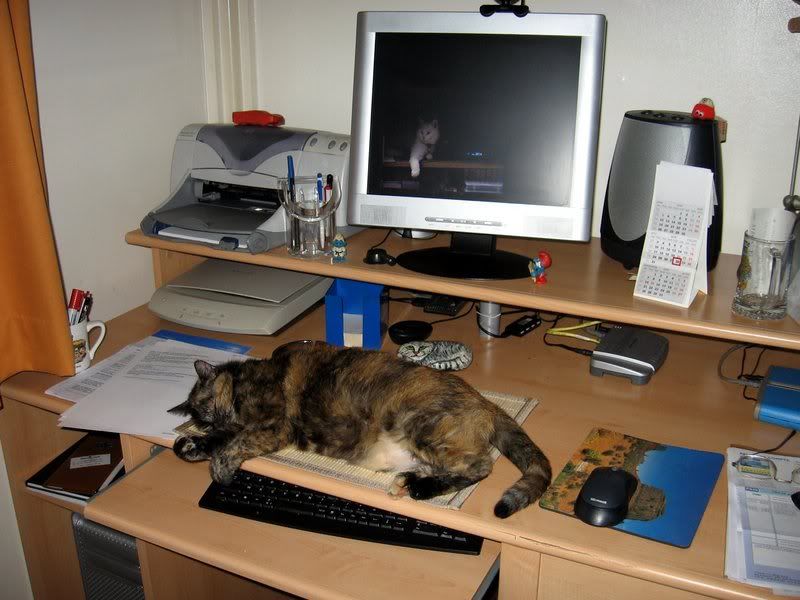 The culprit ! and where I have to work now, without documents. So please pitty me and I hope next time it's fixed ! And as I don't have a picture of me showing my mood today, I took two from the animal world !