Besides the fact that all profiles I looked at this morning in Blogger Ville had their pictures on the bottom, and when I entered my Dashboard I almost logged in to Beta, that was appearing in front of my nose asking me to log in. I got panic and sweared looking at Pookie who were jumping and hopping around to catch a fly, that I had been logged in to Beta without knowing it. But then above I found my usual dashboard and with a relieved sigh I entered and now I am here. I looked at Pookie who now sat happily on the carpet and ate her prey, the fly, disgusting.
..........
**
*****
*****
Since 2 days I am thinking about friends because I had spent a whole day with one who I thought I really knew as I knew her already a few years. We went out for lunch, exhibitions, movies etc and it always had been fun as I thought she is of a very happy character. So when she proposed to me to go with her to Brugge looking at the sand sculptures exposition there, I agreed immediately. And then a day started which I probably will not forget and not because of the sand sculptures !
..........**
*
*****
*****
It started when she showed up 20 min BEFORE the already 20 min before the train departure. Changing one foot over the other and wiggle waggling around she ordered me to hurry up, because we would miss the train. I hate to be pushed to something and even more in the morning and started to get nervous. Finally we left 10 min before the fixed appointment. At the counter she started a discussion with the poor man sitting behind his glass wall and looking out of a gridded hole and gave him a speech about the fees for retired people. Behind us at least 10 people were queued up waiting for buying their tickets and as everybody knows, trains don't wait ! I kicked her in the rips and told her to stop and pay, she gave me a nasty glance and started now with me about the rights of retired people. I closed my ears and pulled her away.
..............*** *****
*****
While we were waiting I had the big chance to listen to her commenting about all people standing there and waiting for the train. Everybody had something, especially women. Too big boobs, too small boobs, to fat, to skinny, too much paint on the face, not enough make up etc. etc. I was thinking about my shopping list, while she continued like a waterfall. Sometimes I said yes hoping that I said it in the right moment.
***
.....................*****
*****
When the train arrived, usually people are getting out first and then the others step in. Not with her ! She pushed everybody aside like a bulldozer and I found her red faced and gasping on a seat. Of course as a caring person she also had defended a seat for me like a warrior. Then the waterfall about people continued.
***
...................*****
*****
As we had to change once, she ran like a headless chicken along the new train to get the right waggon of course overrunning everybody and me behind with excuses. And something what I never ever had experienced in my whole life in a train, there were no sitting places ! So we had to stand up. And that was a tragedy ! She started to bitch about the railway company, the taxes we have to pay, that nobody stood up to give her his place (the wagon was full of elderly retired people as it was a wonderful day and they only have to pay 4 € to travel in the whole country) and that she would complain and write a letter to the railway company.
***
*****
............. *****
Meanwhile I were talking with other people and only said yes from time to time. Finally we got one place. She threw herself on it like a starving woman on food and continued her complaints. I am not quickly embarassed, but this time I justed wanted not to know her. Finally we arrived.
**
.................******
*****
The sand sculpture exhibition was just wonderful and I will describe this and Brugge in my next edition of the travel blog. But then, she started again while we had to wait for the boat driving us through the canals. Same scenario, bitching, complaining and pushing people who were lined up to get in the boat. Then she jumped in like an elephant so that people already sitting on the boat risked their lifes by falling into the canal !
...........*** *****
*****
After that we looked for a restaurant and finally found a very cute place in a small street with a wonderful terrace with view on the canals. I took pictures. It was a wonderful warm and sunny day
but
she started complaining that there were not enough choice on the menu card, that she didn't like this and that and started treating the waiter as if he were the last shit. I don't have a patient temper so finally I told her to shut up, to eat what's on the menu and that she is behaving like an eighty year old senile bitch. Wow, there I got a point, she always wants to seem young and points out at every occasion how nice conserved she is and what a young mind she has and so open minded and plenty of humor, that she makes a fool out of herself.
............**
*
*****
*****
After having critisized small and big boobs (that was an obsession and new to me as I never ever look at this part of a body) complaining that her's are so small, (I turned my eyes to heaven) that this one had the skirt too short and another one the decoltee to deep and so on. But almost every men were a George Clooney, a Bratt Pitt, or a Leonardo di Caprio (although the latter once are not so my taste) and then she started about praising the love skills of her last lover. I hate that, these are very private matters and not of any interest to me. I tried to change subject, nothing to do. But then she started to fight again with the waiter for I don't know what and I thought now it's really time to go home. What we did. But in the bus she continued again, it stinks, it is too crowed and people are ....
...................*** *****
Finally at home and greated by Pookie and the others I told them that I was really wrong about my "friend". All these years I thought she were a funny, equilibrated woman who handles well her 68 years, by looking good and amusing and what did I find at the end ? A bitter, cankered woman, doing in "young" who really has big troubles in getting older !
................ ***
*****
Boff, I said to Pookie now resting on my bed, I don't think I will spend another day with her then I better go alone. Yes, said Pookie and washed behind her ears.
you can click on the pictures to see them in big.
All these sculptures are made out of sand from the Rhine and I really wonder how it could keep up so well since beginning of August where it has rained a lot !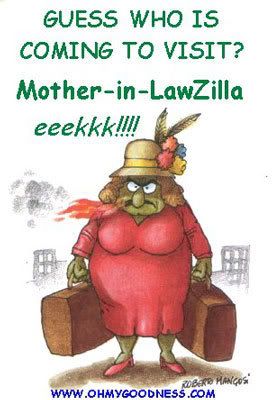 This is NOT my mother in law but my dear friend